QUICKBOOKS PROFESSIONAL TRAINING
AND TUTORIALS FROM ABADATA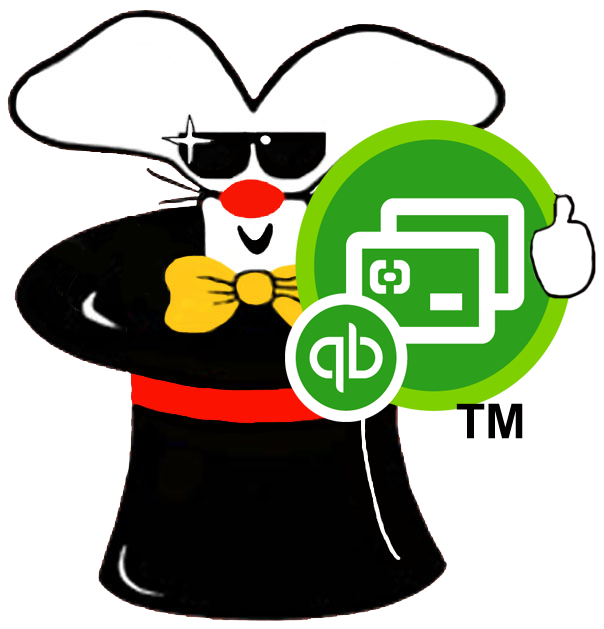 QuickBooks is an accounting software package developed and marketed by Intuit. QuickBooks products are geared mainly toward small and medium-sized businesses and offer on-premises accounting applications as well as cloud-based versions that accept business payments, manage and pay bills, and payroll functions.
Why do we use QuickBooks for our business?
Small Business owners typically use QuickBooks to manage their invoices, pay their bills, and track their cash flows. They also use it to generate month- and year-end financial reports as well as prepare for quarterly or annual business taxes. It's common for business owners to manage QuickBooks themselves or use an in-house or outsourced bookkeep
You can manage sales and income in QuickBooks by creating invoices to track sales by customer. Stay on top of what customers owe you (also known as your accounts receivable balance) by reviewing your Accounts Receivable Aging Report, which includes the details of both current and past due invoices. Below is a sample A/R Aging Report from QuickBooks.
QuickBooks automatically keeps track of your bills and expenses by connecting your bank and credit card accounts to QuickBooks so all of your expenses are downloaded and categorized. If you need to track a check or cash transaction, you can record it directly on QuickBooks in just a few minutes.
QuickBooks will also help you pay your bills when they're due. For example, you can ensure that you pay your bills on time by creating an Accounts Payable Report in under 2 minutes. This report will provide you with the details of your current and past due bills so that you can be sure to quickly address any issues.
The profit and loss report can be run in just a couple of minutes. It will show you how profitable you are by summarizing your income minus your expenses. It shows you your bottom line net income (loss) for a specific time period, such as a week, a month, or a quarter.
The balance sheet report shows the Assets, Liabilities, and Equity for a business at a particular point in time. In just a few clicks, you can create a balance sheet report in QuickBooks
You can quickly create a statement of cash flows in QuickBooks. This report will show you all of the activities that affect the operating, investing, and financing cash inflow and cash outflow for your business.
Payroll is an area that you don't want to skimp on by trying to do it manually. Mistakes made in calculating paychecks can result in steep penalties and unhappy employees. To help, QuickBooks has its own payroll function that can automatically calculate and run payroll as often as you need it.
The best part about using QuickBooks payroll is it is integrated with QuickBooks so your financial statements are always up-to-date as of the latest payroll run. The purchase of a QuickBooks payroll subscription is required so that you have access to the latest payroll tax tables to calculate employee and employer payroll taxes.
Some of the benefits of running payroll with QuickBooks are:
Pay employees with a check or direct deposit
Federal and state payroll are calculated automatically
QuickBooks fills in the payroll tax forms for you
You can e-pay directly from QuickBooks
If you need to keep track of the inventory you sell, such as on-hand amounts and unit costs, QuickBooks will automatically track and update this for you as you enter transactions. In QuickBooks, there are several reports available to manage inventory.
If you're still not convinced that you can simplify your taxes by using QuickBooks, just think about how much you dread tax season. Whether you have to consolidate several excel spreadsheets or organize a shoe box full of receipts, it can take you longer to get your tax professional what they need than it takes to prepare your tax return!
How we can help!
Whether you use QuickBooks as a beginner or are a long-time user, there are always tricks, snippets and hints to learn that will help you utilise QuickBooks more and make better use of your time and efficiency and this is where Abadata can help.
As trained QuickBooks professionals we can help out with questions and issues at a phone call or if more in depth tutorials are required we can do do either remote sessions and/or visits. You can learn more about your QuickBooks right at your computer. It's up to you!
989 833 3411